Meta, (formerly known as Facebook) has again announced it is expanding its Sarpy data center in Sarpy County, Nebraska.
"Today, we are announcing a new building in Springfield to make our Sarpy Data Center a nine-building, 4 million-square-foot (371,600 sqm) campus," the company said this week in a post on Facebook.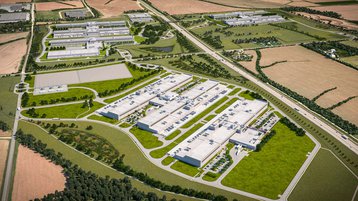 First announced in 2017 as the Papillion Data Center, the facility was expanded from two buildings to six totaling more than 2.6 million square feet (242,000 sqm) the following year. The site went live in 2019, and last year the social network company announced it was adding a further 1 million square feet (92,900 sqm) and investing an additional $400 million in the site. Meta also acquired more than 500 acres of land in Springfield to the south of the existing data center campus in Papillion.
After a large expansion spree in 2021, 2022 has seen Meta announce plans to expand its Gallatin data center campus in Tennessee, its DeKalb data center campus in Illinois, the Huntsville data center in Alabama, and its New Albany campus in Ohio. The company has also announced new US data center sites in Idaho, Texas, and Kansas City, along with a new campus in Spain.
However, after local and government resistance in the Netherlands, Meta has dropped plans to build a large data center in Zeewolde.
This week saw Meta announce a one percent drop in its quarterly revenues, though it still reported a net income of $6 billion for the quarter.