Meta spent $5.5 billion on data centers, servers, network infrastructure and office facilities in Q4 2021, as the company continues to expand its infrastructure investments.
The growth comes despite a slowdown in the usage of its core product, Facebook, which lost users for the first time in history. The drop, as well as changes in its ability to track users, have caused shares in the company to fall by more than 20 percent in after-hours trading - wiping $200bn off of its valuation.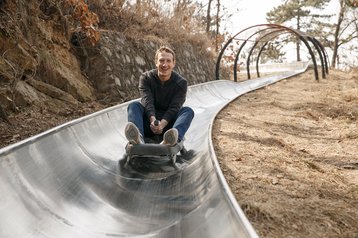 The world's second biggest digital advertising platform said that daily active users of Facebook fell from 1.930bn in Q3 to 1.929bn in Q4. While it may seem like a small change, it is the first time that number has fallen in its 18 year history.
At the same time, privacy changes on Apple's operating system have limited the company's ability to surveil users and target them with ads, which could impact Facebook and Instagram sales "in the order of $10 billion" for this year, Meta's chief financial officer Dave Wehner said in an earnings call.
Californian and European Union privacy laws are also thought to be impacting its tracking abilities. "We're continuing to see headwinds," Wehner said about the regulations - just one of 25 times he mentioned headwinds on the call.
With its core product slowing, and struggling to attract younger audiences, Facebook has begun to pivot to the 'metaverse,' as seen in its corporate rebrand. That includes virtual and augmented reality tech, as well as other virtual world projects.
"We're focused on the foundational hardware and software required to build an immersive, embodied internet that enables better digital social experiences than anything that exists today," CEO Mark Zuckerberg said.
The company has spent around $10bn on its Reality Labs division, and plans to pump more into the effort in the years to come.
This year, it expects to spend $29-34 billion on capex, including AI, servers, and data centers - both for its existing products and potential metaverse creations.
As part of that, it this month launched the 'AI Research SuperCluster,' a system comprised of Nvidia DGX A100s, that will eventually grow to include 16,000 GPUs.
"We just announced our AI Research SuperCluster, which we think will be the world's fastest supercomputer once it is complete later this year," Zuckerberg said. "This is going to enable new AI models that can learn from trillions of examples and understand hundreds of languages which will be key for the kinds of experiences that we're building."
The system will not be the world's fastest general supercomputer - Frontier will feature 9,000 AMD Epyc CPUs and 36,000 AMD Radeon Instinct MI200 GPUs, while Aurora will boast 18,000 Intel Xeon Sapphire Rapids CPUs, and 54,000 Intel Xe GPUs.
Instead, the supercomputer could become the world's fastest at a specific AI benchmark.
More in Construction & Site Selection