Meta (formerly known as Facebook) has announced an expansion to its Huntsville data center in Alabama.
"We're excited to announce that we are expanding the Meta Huntsville Data Center campus with two new buildings, reaching nearly 3.5 million square feet," the company said on Facebook this week. "This expansion raises our investment in Huntsville to more than $1.5 billion. And once it's completed, we anticipate the data center will support more than 300 operational jobs."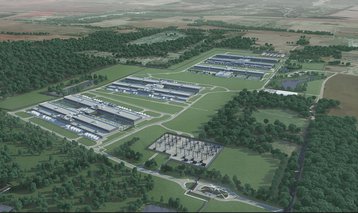 The social media company broke ground on the facility in 2018 and officially opened it in September 2021.
The $750 million project was originally due to span 970,000 square feet (90,116 sq m) and open in 2020. Construction was briefly suspended in March due to Covid-19. The company last year announced plans to add two further buildings due for completion in 2024 that would expand the campus to 2.5 million square feet.
The company has also invested in local Power Purchase Agreements (PPAs) to offset the facility's power usage. It signed a deal with Tennessee Valley Authority in 2018 to build solar facilities capable of producing 377MW; one in Colbert County, Alabama, a 227MW installation from First Solar. The other will be in Lincoln County, Tennessee, a 150MW NextEra Energy Resources project.
After a large expansion spree in 2021, 2022 has seen Meta announce plans to expand its Gallatin data center campus in Tennessee, its DeKalb data center campus in Illinois, and its New Albany campus in Ohio. The company has also announced new US data center sites in Idaho, Texas, and Kansas City, along with a new campus in Spain.