Ericsson is planning to cut 1,400 jobs in its home market of Sweden.
It forms part of the vendor's plans to cut costs globally, according to Reuters, which first reported the news.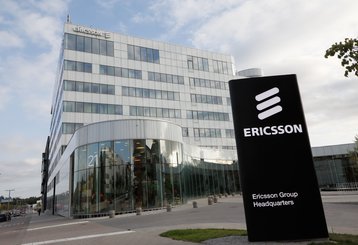 The company is aiming to save 9 billion crowns ($800 million) by the end of the year, as demand in some of its markets slow.
Reuters notes that further job cuts could be announced by the vendor, which laid off over 2,000 employees back in 2017 as part of cost-cutting measures.
The cuts are set to be conducted through a voluntary program, while an agreement with Swedish Unions has been reached in order to manage the job losses.
In a statement, Ericsson said: "As previously announced, Ericsson has accelerated cost improvements at a run-rate of SEK 9 crowns globally by the end of 2023, of which 70 percent in cost of goods sold and 30 percent in SG&A. The cost savings cover various areas such as reduction of consultants, streamlining of processes, reduced facilities, etc. As previously announced, it will also include headcount reduction."
Last year, Ericsson departed the Russian market following the fallout from Russia's invasion of Ukraine, with 400 people in the country losing their jobs.
The vendor also sold its loss-making IoT division to California-based Aeris, with the company noting at the time that the sale would reduce quarterly losses by $24 million.
A whole host of tech companies have recently announced significant job cuts, including Meta, Google, Microsoft, Cisco, and T-Mobile.
Rival telecoms equipment vendor Nokia said back in 2021 that it will slash 10,000 jobs over the next two years.