Networking company Cisco raised its revenue forecast for the year and said it made the most money in its history.
But at the same time, the company announced a $600 million restructure that includes laying off an unknown number of its 83,300-strong workforce.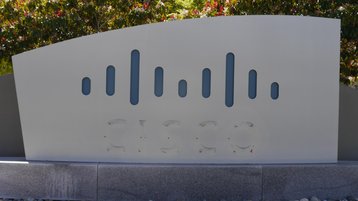 "I'd be reluctant to go into a lot of detail here until we're able to talk to [Cisco staff]," CEO Chuck Robbins said in a financial call. "I would say that what we're doing is rightsizing certain businesses."
CFO Scott Herren added: "And to be clear: Don't think of this as a headcount action that is motivated by cost savings. This really is a rebalancing."
The company plans to invest more into security, platforms, and cloud-delivered products.
"This is about rebalancing across the board," he continued. "In a perfect world, you'd have 100 percent skill match, and you can take the people in the areas, or the skills in certain areas, and just move them to where we need to invest, and unfortunately, that's not – it's not a perfect world."
The company did not disclose which divisions it was cutting jobs from. However, its Internet of the Future (cables, optical, and edge) division saw revenues drop five percent, while the Collaboration (meetings) division fell two percent.
Cisco paused hiring in June, and is also looking to make savings by 'rightsizing' its real estate footprint in the remote work world.
The company announced the largest quarterly revenue in its history, at $13.6 billion. That represents a six percent growth over the same quarter last year, with Robbins noting that it was partially due to a "modest improvement" in supply chain issues.