Finnish telecoms giant Nokia plans to lay off between 5,000 and 10,000 staff over the next two years.
The company currently employs around 90,000 people across more than 100 countries. It did not specify where it would carry out the layoffs, but France - where Nokia laid off 1,000 people last year - is thought to be spared.
More tubulence, more layoffs at storied telco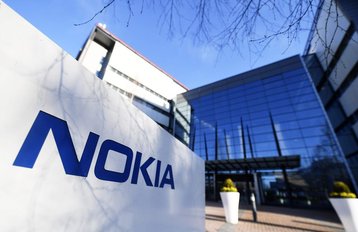 The layoffs are expected to reduce costs by €600m (US$717m) by 2023.
"Decisions that may have a potential impact on our employees are never taken lightly," Nokia chief executive Pekka Lundmark said in a statement.
"Ensuring we have the right set-up and capabilities is a necessary step to deliver sustainable long-term performance."
Lundmark took the top spot in the company back in August, after years of turbulence and decline at the storied telco.
After the collapse and sale of its mobile business, the company has focused on its core telecoms operations, expanding it with the €15.6 billion acquisition of Alcatel-Lucent in 2015.
But the division has faced competition from both its old rivals, Ericsson and Cisco, as well as losing ground to the cheaper Chinese giants Huawei and ZTE. Both companies have since suffered setbacks due to government bans in the west, and sanctions, but Huawei still maintains a strong lead in 5G.
In 2019, Nokia cut its outlook and suspended its dividend as its 5G business lagged that of its competitors - with Ericsson, in particular, pulling ahead due to a focused 5G R&D investment strategy, while Nokia was still busy merging product lines with Alcatel-Lucent.
Now, the company says that it too will prioritize 5G R&D. It is also moving into the data center market, last year launching data center switches, routers, and a networking OS. Apple, Equinix, and BT are early customers.