Nokia has announced it will be buying its French rival Alcatel-Lucent in an all-share deal worth €15.6 billion.
The merger will create a European networking giant worth at least €40 billion, capable of competing against the bulk of Sweden's Ericsson and China's Huawei.
Long time coming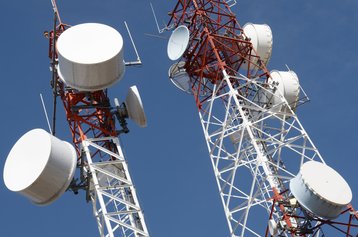 Today, Nokia is worth about €29 billion, having recently sold its handset division to Microsoft for $7.2 billion. Meanwhile Alcatel is worth around €11 billion, and at the end of a three-year 'Shift Plan' designed to return its business to profitability.
A merger will combine Nokia's strength in wireless networking and network function virtualization with Alcatel's extensive fixed-line networks, cloud expertise and the Bell Labs research division.
Under the terms of the deal, Alcatel-Lucent shareholders will own 33.5 percent of the new entity, and Nokia shareholders 66.5 percent.
According to research quoted by Reuters, the combined company will have about 114,000 employees and sales of around €26 billion. The deal will make it the second largest mobile network equipment vendor in the world after Ericsson.
Nokia initially approached Alcatel-Lucent about buying only the wireless business but was rebuffed, leading to the broader deal, Alcatel boss Michel Combes told Reuters in an interview.
In an effort to appease notoriously protective French regulators, Nokia has promised to keep France as "a vibrant center of the combined company" and not cut jobs beyond what Alcatel had already planned as part of the 'Shift Plan'.
The deal will be finalised in the first half of 2016 and is expected to result in 900 million euros of operating cost savings by the end of 2019.