Equinix will host Nokia's Worldwide IoT Network Grid (WING) service on its data centers.
WING is an Infrastructure-as-a-Service offering that provides low-latency and global reach to businesses, hastening their deployment of IoT and utilizing solutions offered by the Edge and cloud.
Nokia says WING will also help companies navigate local regulations such as GDPR by making fast local storage more feasible and encouraging them to stay locally.
Global wingspan
"Nokia WING offers a superior IoT service experience for operators through global network presence, unified orchestration, and consistent service level agreements," said Ankur Bhan, head of WING at Nokia.
"This deal will support our efforts to manage IoT-related data analysis on a global basis."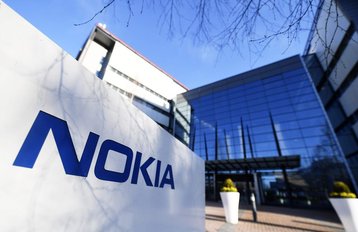 Nokia will be using Equinix's global portfolio to deploy WING. Equinix operates more than 210 data centers across 55 markets.
It is unclear which of these data centers will first offer Nokia's services and when WING will be available to customers.
"Nokia needed access to multiple markets and ecosystems to connect to NSPs and enterprises who want a play in the IoT space," said Jim Poole, VP at Equinix. "By directly connecting to Nokia WING, mobile network operators can capture business value across IoT, AI, and security, with a connectivity strategy to support business transformation."
By linking up with Equinix, Nokia has been given access to nearly 10,000 businesses around the world across the colo's metros.