Ericsson has agreed to sell its IoT Accelerator and Connected Vehicle Cloud businesses to California-based Aeris.
The IoT division has been a loss making unit for the Swedish vendor, with the sale expected to reduce quarterly losses by $24 million for the company.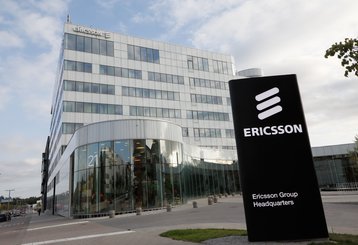 The IoT outfit offers a range of cellular IoT connectivity solutions to enterprises, while the deal also includes Ericsson's Connected Vehicle Cloud (CVC) unit.
Founded in 1996, Aeris specializes in IoT and providing businesses with intelligent IoT cellular connectivity. The company counts some big names on its list of partners, including Vodafone, Softbank, AT&T, and T-Mobile.
Ericsson says it expects to post a one-off charge of $106 million in relation to the transaction, with the deal anticipated to close during Q1 2023.
According to the vendor, its IoT Accelerator is used by over 9,000 enterprises to manage more than 95 million connected devices with 22 million eSIM connections globally. As for its CVC unit, its automotive IoT connects six million vehicles across 180 countries.
Åsa Tamsons, Head of Business Area Technologies & New Businesses at Ericsson, says: "Aeris has been successful in extending its IoT solution offering beyond connectivity and has the right focus, assets, and capabilities to realize the full value creation potential of Ericsson's IoT business and its strong market presence.
"Despite significant investments to address the fragmentation of the IoT market, Ericsson has only tapped into a limited part of the value chain, limiting the returns of such investments. The combined business will offer an unparalleled IoT platform for enterprises and new revenue streams for communication service providers, ultimately benefiting Ericsson's customers. Aeris is a good home for our IoT business."
More in The Investment & Markets Channel