Investment firm Brookfield Asset Management is reportedly in talks to acquire European data center provider Data4.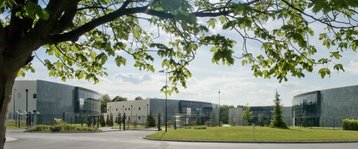 Reuters reports that Brookfield is in 'exclusive talks' to buy a majority stake in Paris-based Data4 that could value the operator at €3.5 billion ($3.77bn), according to unnamed people familiar with the matter.
Data4's majority owner, Axa Investment Managers, recently held sales discussions for the company, with Brookfield winning out against other unnamed investment firms.
A deal could reportedly be announced as early as next week.
Established in 2006 by Colony Capital (now DigitalBridge), Data4 currently operates 29 data centers in France, Italy, Spain, Poland, and Luxembourg. The company is also developing a former army barracks in Hanau, Germany that could reach 200,000 sqm (2.1 million sq ft) and 180MW.
The company was acquired by AXA Investment Managers for an undisclosed amount in 2018, with Danish pension fund PFA acquiring a 20 percent stake in 2020. In 2021 the operator secured €620 million (then $737.5 million) in debt financing to fund its expansion goals across Europe.
Brookfield Asset Management jointly owns data center ventures in India (BAM Digital Realty) and Latin America (Ascenty) with Digital Realty, and also owns DCI Data Centers in Australia/New Zealand. On its website, Brookfield says it owns some 50 data centers globally, along with more than 163,000 tower & rooftop sites and some 22,000 km of fiber.