Australian data center firm DCI is to build an Edge facility in Darwin, Australia.
The company said this week it has secured land in the Northern Territory to build a new Tier III-ready, 10MW facility known as DRW01. The company didn't share the land price.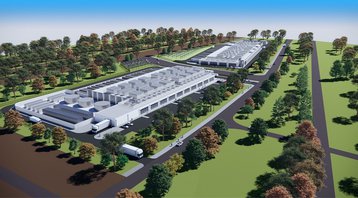 DCI has secured a 2.7-hectare site in Darwin Technology Park, and has the option to expand up to 5 hectares in the future.
Malcolm Roe, DCI CEO for Australia and New Zealand, highlighted the fact Darwin is the command hub in the north for Australian defense and coastal border forces and hosts significant US Defense Force technical and aerial assets.
"The rapidly growing space sector is also seeing organizations such as NASA and other global players establishing a presence in the Territory. This is all in addition to the existing mining, agriculture, and tourism sectors," he said. "These industries require secure ICT infrastructure, so it makes perfect sense for us to increase our footprint to include NT, starting with the purchase of this land."
The company also noted that the announcement of the Darwin-Jakarta-Singapore Cable (DJSC) and the extension of the Terabit Territory into Asia mark strengthen its position as "Australia's Digital Territory and gateway to Asia."
A portfolio company of Brookfield Asset Management, DCI has operational data centers located in Sydney and Adelaide, and more facilities either planned or in development in both. It is also developing a data center in Auckland, New Zealand.
DXN recently acquired Secure Data Centre in Darwin; a 350 sq m (3,700 sq ft) bunker with two data halls equipped with 70 racks.
More in Construction & Site Selection