French data center operator Data4 has raised €620 million ($737.5 million) in debt financing and plans to expand across Europe.
Funded by Deutsche Bank, Société Générale, and SMBC, the company says it now has access to almost €1 billion ($1.8 billion) to execute its growth plans.
The company currently operates 21 data centers in France, Italy, Spain, and Luxembourg totaling 129 hectares and 204MW of capacity. With the money, the company plans to double the power capacity of its Paris campus from 100MW to 200MW, expand its campuses in France (Marcoussis), Italy (Milan), and Spain (Madrid), and enter markets in Central Europe and Scandinavia.
Register for DCD>Grid Scale, 28-29 April 2021, a virtual conference on energy system integration for data centers
Data4 to double by 2024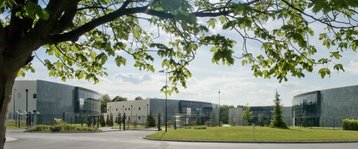 "Despite new challenges linked to the pandemic, 2020 has made it clearer than ever what a critical role data centers play in keeping our society and our economy running smoothly. The digital market will continue to grow and drive profound changes in our society, and we intend to participate very actively in its development," said Olivier Micheli, Chairman of DATA4 Group. "This historic financing will help accelerate our growth and reinforce our role as Europe's data center champion."
Established in 2006 by Colony Capital, the company was acquired by AXA Investment Managers for an undisclosed amount in 2018 and has built six data centers in the time since.
The company aims to build 21 new data centers and double its turnover in five years, and aims to become "one of the European leaders in the data center market" by 2024.
A version of this story appeared on our Spanish edition.