Amazon has begun laying off thousands of employees across the company.
The full scale of the cuts is not known, but earlier reports put it at around 10,000.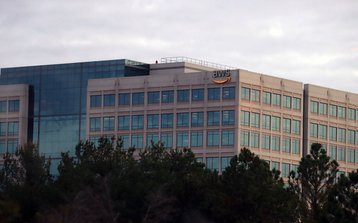 Amazon has yet to make an official companywide statement to employees, instead reaching out to individuals to let them know they're being let go.
As such, it is hard to know which divisions have been hit the hardest. However, social media posts from Amazon employees suggest that Amazon's Alexa voice assistant unit is the most impacted, which would marry with the New York Times' earlier report that Amazon was targeting devices, retail, and human resources.
On LinkedIn, employees at Amazon's cloud gaming division 'Luna,' which is part of Amazon's devices business and not AWS, say that they have been let go. But even Amazon's highly profitable cloud unit has not been left untouched.
On social media, Amazon Web Services contractors say that their contracts have "ended sooner than expected."
Earlier this month, Amazon announced a companywide hiring freeze, including for AWS. At the time, it also quietly laid off contract recruiters.
In its latest earnings call, Amazon said that cloud customers were "focused on controlling costs," while data center energy costs had more than doubled over the last couple of years.
The potential layoffs come as the wider tech sector braces for economic uncertainty. Meta, Oracle, Intel, Microsoft, Salesforce, GlobalFoundries, and Twitter are all planning - or have made - large job cuts.