Microsoft has quietly laid off around 1,000 employees across multiple divisions of the company.
The true scale of the cuts, which were first reported by Insider, are not known.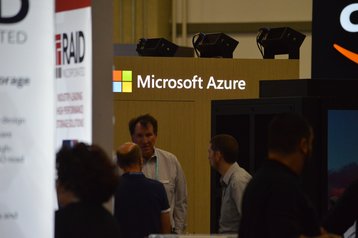 Among the divisions impacted by the layoffs are Xbox, Xbox Cloud, Microsoft Strategic Missions and Technology organization, Azure, and Microsoft government.
Insider reports that the Mission Expansion cloud government team is among those potentially on the chopping block.
"Like all companies, we evaluate our business priorities on a regular basis, and make structural adjustments accordingly," Microsoft said in a statement. "We will continue to invest in our business and hire in key growth areas in the year ahead."
The company announced it would lay off less than one percent of its 180,000-person workforce in July, and has slowed hiring since May.
A number of high-profile executives have also left Microsoft Azure over the past year.
In July, Microsoft's vice president of Cloud Infrastructure Lease and M&A left to become the president of GLP's global data center business.
The month before Azure's corporate VP and head of global infrastructure, Tom Keane, left to "take the next step in my career to build on the world's computer" after 21 years at Microsoft.
A week later, the vice president of global data center construction at Microsoft joined Meta, although he had actually left a year before due to non-compete agreements.
A few days later, Azure's IoT corporate vice president 'retired,' but hinted that he was still open to another job.
Cortana co-creator Ed Doran left Microsoft this August after 13 years, and soon joined Google.