Microsoft, Amazon, and Google all announced their quarterly results this week.
While all three continue to see healthy revenues on their respective cloud businesses, not everything is rosy.
Google continues to lose money on GCP, Microsoft saw cloud revenue stall compared to Q2 partly due to rising energy costs, while AWS saw its cloud income drop again despite rising sales.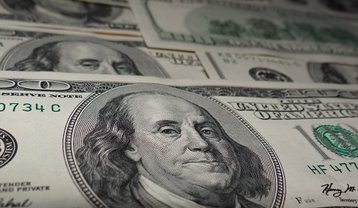 Google: Cloud revenues up, losses continue
Google Cloud reports revenue of $6.86 billion, up from $4.99 billion in 2021. Its losses widened slightly, from $644 million to $699 million.
The company is seemingly edging slowly towards profit: Q2's results saw GCP losses reach $858 million against revenue of $6.3 billion.
The wider company reported revenues of $69 billion for the quarter. While that is up almost $4 billion on Q3, 2021, Operating and Net income were down by around $4 billion and $5 billion, respectively.
Sundar Pichai, CEO of Alphabet and Google, said: "We're sharpening our focus on a clear set of product and business priorities. Product announcements we've made in just the past month alone have shown that very clearly, including significant improvements to both Search and Cloud, powered by AI, and new ways to monetize YouTube Shorts. We are focused on both investing responsibly for the long term and being responsive to the economic environment."
Ruth Porat, CFO of Alphabet and Google, added: "Our third quarter revenues were $69.1 billion, up six percent versus last year or up 11 percent on a constant currency basis. Financial results for the third quarter reflect healthy fundamental growth in Search and momentum in Cloud, while affected by foreign exchange. We're working to realign resources to fuel our highest growth priorities."
In the earnings call, Porat said data centers and hardware were driving up the company's costs of revenues: "The biggest driver of the year-on-year increase in other cost of revenues does continue to be data centers and other operations. The change really here this quarter in Q3, the second largest driver was hardware."
She noted that the company thought businesses and governments are 'still in the early days of public cloud adoption.'
"We continue to invest accordingly," she added. "We remain focused on the longer-term path to profitability."
Google Cloud regions still waiting to go live include Berlin, Dammam, Doha, Malaysia, Mexico, Thailand, and Turin.
Microsoft: $800 million extra in energy costs
Revenue in Intelligent Cloud was $20.3 billion and increased 20 percent on the previous quarter in 2021. Though it doesn't split them out, the company said Server products and cloud services revenue increased 22 percent and Azure and other cloud services revenue growth of 35 percent.
This was down slightly on the previous quarter. Q2 revenues in its Intelligent Cloud division was $20.9 billion; the same figure was $19.1 billion in Q1 of 2022.
The company as a whole registered Revenue of $50.1 billion. Operating income was $21.5 billion, while Net income was $17.6 billion and decreased 14 percent.
"In a world facing increasing headwinds, digital technology is the ultimate tailwind," said Satya Nadella, chairman and CEO at Microsoft. "In this environment, we're focused on helping our customers do more with less, while investing in secular growth areas and managing our cost structure in a disciplined way."
"This quarter Microsoft Cloud revenue was $25.7 billion, up 24 percent (up 31 percent in constant currency) year-over-year. We continue to see healthy demand across our commercial businesses including another quarter of solid bookings as we deliver compelling value for customers," said Amy Hood, executive vice president and chief financial officer of Microsoft.
Microsoft noted Cost of revenue increased $1.8 billion, or 13 percent, driven by growth in Microsoft Cloud and Gaming, but offset in part by a reduction in depreciation expense due to a change in accounting estimate for the useful life of server and network equipment.
It also cited lower margins in Azure and other cloud services, primarily due to higher energy costs – in the earnings call the Hood said the company was seeing "over $800 million of greater than expected energy costs" for the year.
"Some of that was in Q1, but the majority of it will be in Q2 through 4. And I think if you want to think about it as somewhere, 250-ish a quarter," she said.
AWS: Revenues continue to grow, income shrinking slightly
AWS segment sales for Q3 2022 increased 27 percent year-over-year to $20.5 billion, from $16.5 billion in Q3 2021. AWS' operating income was $5.4 billion, compared with an operating income of $4.9 billion in the third quarter 2021.
Sales were up from the previous quarter this year, but income was down slightly. Q2 2022 saw AWS post net sales of $19.7 billion for the quarter, and operating income of $5.7 billion. Q1 2022 sales and income were $18.44 billion and $6.5 billion respectively. The cloud giant looks likely to reach sales of $80 billion by the end of the next quarter.
As a whole, the company saw Net sales increase 15 percent to $127.1 billion in the third quarter. Operating income decreased to $2.5 billion. The company saw $4.9 billion of operating income in third quarter 2021. Net income decreased to $2.9 billion.
Andy Jassy, Amazon CEO, said: "We're also encouraged by the steady progress we're making on lowering costs in our stores and fulfillment network, and have a set of initiatives that we're methodically working through that we believe will yield a stronger cost structure for the business moving forward. There is obviously a lot happening in the macroeconomic environment, and we'll balance our investments to be more streamlined without compromising our key long-term, strategic bets."
In the earnings call, CFO Brian Olsavsky said: "With the ongoing macroeconomic uncertainties, we've seen an uptick in AWS customers focused on controlling costs. And we're proactively working to help customers cost optimize, just as we've done throughout AWS' history, especially in periods of economic uncertainty.
On energy, he said: "We're also seeing energy costs that are materially higher than they had in pre-pandemic, electricity and the impact of natural gas pricing. So those prices have up more than 2x over the last couple of years. We'll continue to look for ways to optimize our operations to use less energy."