Zambia is gearing up to launch 5G services as soon as next week.
MTN Zambia will launch its 5G service on November 24, the Lusaka Times reports.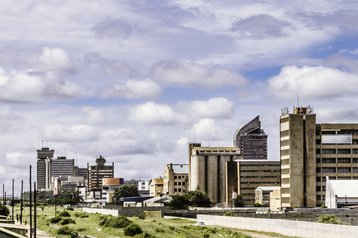 The upcoming launch was confirmed by Zambia's technology and science minister, Felix Mutati, who said the technology will underpin the country's digital transformation.
"Because of the positive things that we are doing, next week, working with MTN, we are going to launch 5G on the 24th of November. Creating a positive experience for customers, creating the necessary speed, and making Zambia truly in the champions league," he said.
Details on what parts of the country will receive 5G services were not revealed, with Mutati making the comments during the Innovation Africa Summit.
It means that Zambia will become the latest African market to get 5G services, with the rollout of 5G ramping up in recent months, notably, Safaricom launching 5G services in Kenya, Vodacom doing similar in Tanzania, Telkom in South Africa, and MTN in Nigeria.
Meanwhile, Orange switched on 5G services in Botswana last week, becoming its first African market to receive the technology.