Orange has switched on 5G services in Botswana, its first African market to receive the technology.
Through its subsidiary Orange Botswana, the telco has kicked off its 5G drive on the continent, with plans to extend this to other markets in Africa and the Middle East.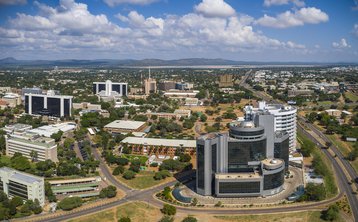 The operator launched its 5G network today (November 11) in greater Gaborone and Francistown, where it will cover 30 percent of the population. Other cities are set to follow next year.
The introduction of 5G services on the continent has increased in recent months, notably, Safaricom launching 5G services in Kenya, Vodacom doing similar in Tanzania, Telkom in South Africa, and MTN in Nigeria.
"The launch of 5G technology in Botswana will allow us to scale up this technology and gain experience for other Orange countries across Africa," said Orange Middle East and Africa CEO Jerôme Henique.
"The benefits and potential impact of this are promising. It will help promote Africa's digital inclusion, resulting in socio-economic growth and job creation."
The main use case for 5G in the country is set to be fixed wireless access, the company added.
Henique added that Ivory Coast and Senegal would likely see 5G launches in the near future. The operator is active in 18 countries in Africa and the Middle East and has 142 million customers on 30 September 2022. Orange is also planning a 5G launch in Jordan soon.