Vodacom Tanzania has launched the country's first ever 5G network.
The operator, which is part of the Vodafone Group, confirmed the switch on of its non-standalone 5G services, with Vodacom Tanzania set to deploy 5G at various sites in Dar es Salaam.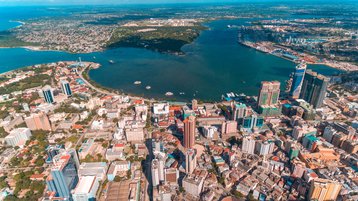 Vodacom Tanzania has set a target of 230 locations within the country for its 5G deployment including Arusha, Dodoma, Mwanza, Iringa, Kagera, Zanzibar, and Mbeya.
"Having been first to launch 5G in Africa, this is an exciting milestone in Vodacom's history as we continue to densify 5G services across our Africa markets, bringing the continent closer to the global digital economy through the latest generation of mobile technology," said Vodacom Group CEO Shameel Joosub.
5G will be available to Vodacom's customers with 5G-enabled smartphones and those with its 5G routers. The operator says that speeds of up to 400Mbps will be available initially, with plans to increase to up to 800Mbps in the coming months, and beyond 1Gbps once the 5G spectrum is made fully available.
African countries have trailed other markets with 5G rollouts, with only a handful of countries launching 5G services so far. Last week MTN Nigeria kicked off its 5G pilot ahead of its nationwide commercial launch.
Botswana, Mauritius, Madagascar, Seychelles, South Africa, Togo, and Zimbabwe are other African countries to launch 5G services.