MTN Nigeria has kicked off its 5G pilot ahead of its commercial launch that will go live in seven cities.
The open 5G pilot is available to customers with compatible 5G devices, where MTN's 5G coverage is available.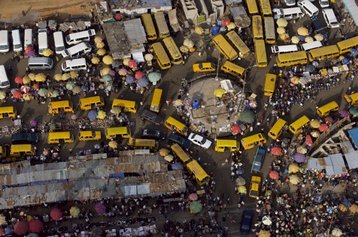 MTN Nigeria will launch its 5G service in Lagos, Abuja, Port Harcourt, Ibadan, Kano, Owerri, and Maiduguri.
No date has been confirmed for the operator's 5G launch but it's expected in the coming weeks.
"5G has the potential to change everything," said Adia Sowho, chief marketing officer, MTN Nigeria. "It will allow us to connect, create, collaborate, and compete in ways we've not even begun to imagine."
Nigeria will become one of just a handful of countries to launch 5G services, including Botswana, Mauritius, Madagascar, Seychelles, South Africa, Togo, and Zimbabwe. A number of other African nations have also held 5G trials.
MTN Nigeria, along with Mafab Communications, was one of two Nigerian operators to scoop 5G spectrum. Both operators spent $273.6 million for 100MHz of 3.5GHz spectrum during an auction held last year.
Mafab Communications were recently granted a five-month extension for its own commercial launch by Nigeria's regulator.