South African telco Telkom has launched its high-speed 5G network in the country, using kit from Chinese vendor Huawei.
The operator is the third in the country to launch 5G services, following the big two Vodacom and MTN.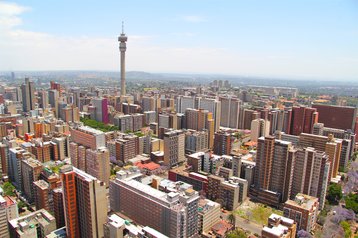 Telkom, which has become embroiled in a tussle between MTN and Rain over a merger deal in recent months, is keen to grow its mobile data and broadband businesses, notes Reuters.
"The Covid pandemic has driven significant lifestyle changes for South Africans, due to work from home or school from home, online shopping, and an 'always on' kind of culture," said Huawei South Africa carrier business director Fortune Wang.
Huawei continues to pen deals with operators globally despite difficulties in many markets, including the UK over security risks. Last month the UK government confirmed it has pushed on with plans to remove Huawei's 5G kit from the UK's networks by the end of 2027, after issuing legal notices to 35 UK operators
Elsewhere, the vendor signed a deal with Uzbektelecom to enhance the operator's network development in Uzbekistan and is working in the Solomon Islands to develop the nation's technology rollout.
Meanwhile, Telkom is in talks over a deal to acquire South Africa's fourth biggest operator Rain. The operator was set to be acquired by MTN Group before MTN pulled out of the deal after Telkom couldn't confirm the talks were exclusive.