MTN Group has pulled the plug on talks with Telkom over an acquisition deal that would have created South Africa's biggest mobile operator.
The operator walked away from negotiations after Telkom couldn't confirm to MTN Group that the talks were exclusive, reports Bloomberg.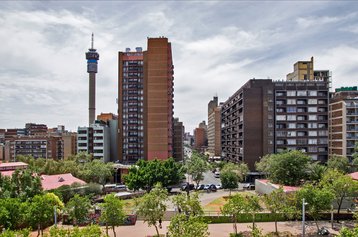 Telkom confirmed the talks have collapsed in a stock market statement today, with shares in the company falling by as much as 25 percent following this. MTN shares fell by two per cent.
It was reported last week that talks between the two operators had stalled, but were not thought to be dead.
Talks have been disrupted by another fellow South African operator, Rain, which is the country's fourth biggest mobile operator with around two million customers. Rain has proposed that Telkom buys the company instead, with Telkom thought to be considering the proposal.
"Discussions were at an early stage and had not progressed to due diligence, nor had a binding offer been received by the Telkom board of directors," said Telkom.
MTN Group has been interested in a merger deal with Telkom for some time, with a potential deal enabling the company to become the number one operator in the country.
A merger between MTN and Telkom would have combined MTN's 35 million mobile customers, with Telkom's 15 million, surpassing the 45 million connections that market leader Vodafone has.
However, Rain has been persistent in its efforts to be acquired by Telkom and submitted a proposal earlier this month. The company sent a non-binding proposal to Telkom, which invited the operator to buy Rain, in exchange for shares.
In August, the operator was knocked back by South Africa's regulatory body, the Takeover Regulation Panel (TRP) in August, after calling Rain's proposal for a merger 'unlawful'.