The Solomon Islands has outlined its intentions to deploy more than 100 cell towers with the help of a loan amounting to $100 million from a Chinese state-owned bank.
There's plans for the deployment of 161 towers that will see the Oceanic country's capital Honiara take out a loan, while Huawei will build these towers.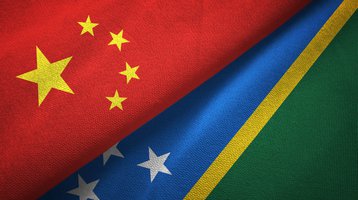 These plans were outlined by the Solomon Islands permanent secretary of the ministry of finance & treasury McKinnie Dentana, who said the loan will be paid back over 20-years and with a one percent interest rate applied. This loan is reported to be CNY449 million ($96m) and issued by the Exim Bank of China.
He added that the project will be rolled out over the next three years and that the country will be able to repay the loan with money generated from these towers. It is the first time the government of Solomon Islands has borrowed from one of Beijing's main overseas lending institutions.
Dentana is hopeful to have almost half of the towers built in time for the Pacific Games in Honiara in November 2023. According to local reports, there were initially plans to build closer to 200 towers.
Competing with Australia
Denata had said external advisers had told the government they would be able to repay the loan with revenue generated from the towers.
"The independent review of the project shows the project would generate sufficient revenue for the government to fully repay both the principal loan amount and the interest cost within the loan period," he said.
However, KPMG has warned that the proposal put forward by the Solomon Island overstates the potential financial return from the project, notes ABC. The report estimates the project will generate a financial loss of almost $100 million, and that around $156 million will be required over 20 years to bridge that shortfall.
This deal follows a security deal Beijing struck with the Oceanian nation earlier this year to protect Chinese investments in the country.
But China isn't the only country that has been building mobile towers in the Solomons, with Australia building six towers across the country. Australian telco Telstra moved to buy Digicel Pacific last year for $1.85bn to stop a rival bid from China.
The Australian government said it was "aware" of the deal but stressed that development decisions were a "matter for the Solomon Islands government", a spokesperson for the Department of Foreign Affairs and Trade (DFAT) told ABC.