Uzbektelecom has signed eight contracts with Chinese vendors Huawei and ZTE to enhance its network development in the country.
The contracts are worth $506.8 million and focus on developing the operator's 3G, 4G, and 5G networks across the country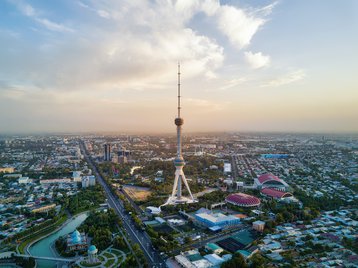 All of the agreements have been supported by Uzbekistan's Ministry of Information Technologies and Communications (MITC), with telecoms networks and digital infrastructure set to be developed in the western and eastern regions of the country.
The expansion and development will be rolled out across two phases, notes Comms Update.
The first phase includes the development and installation of 2,255 3G/4G base stations, with an additional 3,216 base stations being modernized. Meanwhile, there will be 388 5G-Standard base stations installed in the capital Tashkent and other regional centers.
Uzbektelecom's focus on developing 3G networks comes at a time when several operators and nations have announced plans to decommission 2G and 3G networks to instead focus on freeing up spectrum for enhancing 4G and 5G services. Belgium and South Africa recently unveiled plans to switch off these networks, while Vodafone NZ (soon to rebrand as One NZ), and Australia's TPG Telecom have also set switch-off dates.
The second phase includes the installation of an additional 795 3G/4G base stations, while 1,495 3G/4G base stations will be modernized. Uzbektelecom's 5G push continues with another 325 5G-Standard base stations set to be installed, while there will be additional DWDM and IP/MPLS capacity expansion.
Uzbektelecom is also planning to ensure that all 'highways of international importance' and railways will have access to high-speed mobile Internet coverage.
Uzbektelecom hasn't officially launched 5G services in the country but has previously carried out pre-trial tests with Huawei as far back as 2019.
Rival domestic operator Ucell became the first Uzbekistan MNO to launch 5G services in the country earlier this year. The operator launched 5G services in Tashkent's business district, with Huawei supplying the equipment.
Meanwhile, state-owned mobile provider Mobiuz launched 5G services in Tashkent last month, across eight live 5G base stations in the city.