Uzbek telco Mobiuz has launched 5G services in Uzbekistan's capital city Tashkent.
It means that 5G services are now available to Mobiuz customers with compatible devices in parts of the capital, with the state-owned mobile provider operating eight live 5G base stations in the city.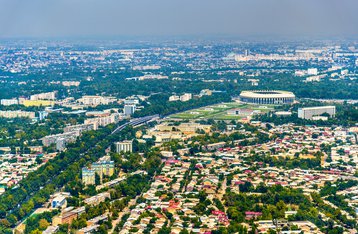 The operator claims that customers can expect speeds of up to 300Mbps for no extra cost, while a new specific 5G tariff costing $6.80 (UZS75,000) per month can provide speeds of up to 1Gbps.
Mobiuz has been supported in its 5G rollout by the Chinese state with a soft loan of $150 million back in 2019, according to TeleGeography. The loan is reported to have helped the operator invest in its rollout until 2023, plus the expansion of 3G and 4G services across the country, with equipment provided by Chinese vendor Huawei.
Rival domestic operator Ucell became the first Uzbekistan MNO to launch 5G services in the country earlier this year. The operator launched 5G services in Tashkent's business district, with Huawei supplying the equipment.
Uzbektelecom is also developing 5G technology, with pre-trial tests carried out with Huawei in 2019.