Vodafone New Zealand has outlined its plans to fully roll-out 4G and 5G service across the country by August 31 2024, at which point the operator will begin to switch off its 3G network.
The operator will switch off its legacy 3G network to instead focus on its 4G and 5G service, as the operator looks towards the future.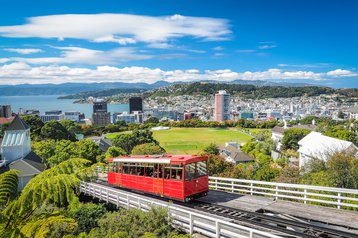 "Whilst our 3G network has served us well since 2005, 4G and 5G are the future, helping Kiwis work, play and connect across New Zealand," said Vodafone NZ wholesale and infrastructure director Tony Baird.
Vodafone NZ will repurpose its 3G spectrum, as the operator notes that 3G represents only five percent of its total network data traffic.
The operator is not the first to say its retiring its 3G with Three UK announcing plans to switch off its 3G service by the end of 2024. All four of the UK's mobile operators have collectively agreed to a switch off date for all public 2G and 3G networks by 2033. Meanwhile Tele2 Estonia is aiming to switch off its 3G service by 2025 it recently announced.
This year Vodafone NZ has rolled out its 4G and 5G service to new locations in Kaeo in Northland to Gore & Invercargill in Southland and to 27 locations in Hamilton. Last year the operator added 165 new sites and upgraded 400 more.