Kenyan telco Safaricom has launched its commercial high-speed 5G Internet services, becoming the first operator in the country to do so.
Safaricom has even become the first in the East African region to launch 5G services.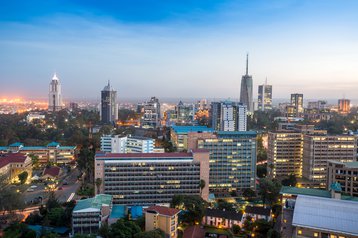 The operator has announced the availability of 5G WiFi services, as the operator seeks to grow its fiber network aspirations, with its fiber network currently connecting 200,000 homes.
The company's 5G push follows trials earlier this year in the country when Safaricom was once again the first in Kenya to conduct 5G trials.
"We believe in the transformative power of the internet and will continue to deliver the most advanced technologies towards enabling our customers enjoy a digital lifestyle," said Safaricom PLC CEO Peter Ndegwa.
"The launch of 5G WiFi is the first step in empowering our retail and enterprise customers to start exploring new opportunities that 5G provides."
According to Safaricom, customers in 5G-ready zones can access 5G WiFi by purchasing a 5G router through the operator, with contracts up to 36 months on offer.
Safaricom currently has 35 active 5G sites across the country across Nairobi, Kisumu, Kisii, Kakamega, and Mombasa. The operator has plans to expand to 200 sites by March 2023.
Founded in 1997, Safaricom is partly owned by South Africa's Vodacom and the UK's Vodafone. The company recently expanded into Ethiopia, launching mobile services in the country earlier in the month in the Ethiopian capital Addis Ababa.