Arkady Volozh, co-founder of the largest Russian technology firm Yandex, has resigned as CEO after being targeted by EU sanctions over the war in Ukraine.
The Moscow-based company, which has its business address in Amsterdam, announced on Friday June 3 that Volozh has stepped down as executive director and CEO, and will hand his voting powers to the board. The move came after the EU sanctioned Volozh for "materially or financially" supporting Russia, which invaded Ukraine in February.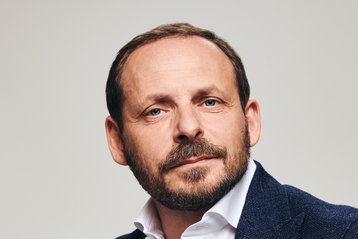 Yandex, which Volozh co-founded in 1997, is widely seen as the "Russian Google." It has not been sanctioned itself.
Stepping back
A Yandex press release says the EU has sanctioned Volozh "personally." The company itself is still not on any sanctions list. from the EU, the US, or the UK: "We do not believe that these developments will affect the company's operations, its financial position or its relations with partners."
Yandex dropped six percent on the Moscow stock exchange, that afternoon, trading at 1,496 rubles ($23.43).
Yandex has already had to make several moves to avert sanctions. In April, it sold its media arm to Russian social media firm VK (VKontakte), a deal that included the Yandex News aggregator and the blogging platform Zen, both of which have been accused of spreading Russian propaganda and blocking true reporting of the war which began in February with an unprovoked invasion, and has killed more than 14,000 people.
In March, Yandex ditched its deputy CEO Tigran Khudaverdyan, when he was sanctioned by the European Union, and could no longer work at Yandex, because it is registered in the Netherlands.
Yandex itself had earlier warned that sanctions on other firms might cause it to default on its debts, and was delisted from the New York Stock Exchange.
Meanwhile, the company's only data center outside Russia, a 40MW facility in Mäntsälä Finland, has been limping on diesel power, since local electricity providers declined to serve it.
Although Volozh does not have a controlling interest in Yandex, he has a powerful influence over the company through a family trust which owns 8.6 percent of Yandex and has 45.3 percent of the company's voting rights. Volozh says he will not instruct the trust how to vote so, under the terms of the trust, the trustee will follow all the recommendations of Yandex's board of directors. 
Volozh says the sanctions imposed on him are "misguided and ultimately counterproductive", adding: "I do not intend to give any instructions to my family trust as long as sanctions are in place. During this time the trust will vote in line with the recommendations of the Board. While I will continue to support the team wherever possible, this decision is in the best interests of the company and its stakeholders."
Recent rumors reported that Yandex is exploring further options including selling further businesses such as Search and Mail, and even possibly moving to Israel, where Volozh is now a citizen