Iliad Group has reportedly revived talks with Vodafone Group over a potential deal to buy some of the operator's European assets.
Spearheaded by French tycoon Xavier Niel, Iliad is keen to pursue some of Vodafone's operations, including its Italian arm, reports Bloomberg.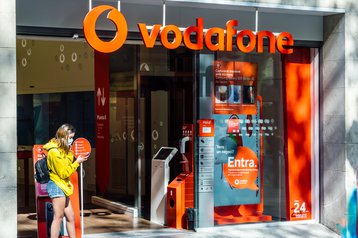 It wouldn't be the first time Iliad has attempted to swoop for Vodafone's Italian business, with it previously failing to do so with an €11.25 billion ($12.5bn) consortium bid for the unit last year.
However, sources close to the matter have told Bloomberg that talks over a potential deal have restarted.
It follows Niel taking a 2.5 percent stake in Vodafone Group last year through his investment vehicle Atlas Investissement.
It's thought that Iliad is interested in other potential deals, but hasn't decided for sure which ones to pursue, though it may wait for Vodafone to name a permanent chief executive first.
The operator is currently led by Margherita Della Valle on an interim basis after Nick Read stepped down from his role as chief executive late last year.
At the time of buying his stake in Vodafone, Niel made it clear that he was keen to explore consolidation opportunities, something which Vodafone has struggled to get over the line.
Despite being linked with a merger in the UK with Three six months ago, a deal still hasn't been agreed.
The operator failed in its efforts to strike a merger in Spain with MásMóvil, which instead opted for a $19bn deal with Orange Group.
Vodafone acquired Portuguese operator Nowo from MasMovil last year and sold its Hungarian business unit for $1.8bn in August 2022.
Other key strategic investors in Vodafone include Liberty Global, which upped its stake in the company to five percent in February, and UAE-based e& (formerly known as Etisalat), which took its stake in Vodafone up to 14 percent earlier this week.