Vodafone has confirmed that it will start switching off the remainder of its 3G network from next month.
The operator revealed the switch-off plans today with its 3G spectrum to be reallocated towards its 4G and 5G networks instead.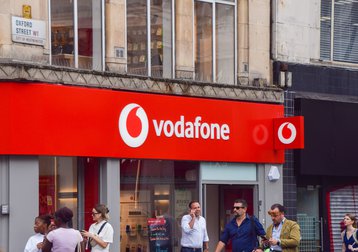 Vodafone started shutting down its 3G service in February of this year, kicking off with Plymouth, Devon, and Basingstoke, Hampshire, with both areas now successfully switched off.
In a statement, the operator added that its retirement of 3G will help it reach its Net Zero by 2027 target in the UK, noting that modern 5G networks are more energy efficient.
Specifying an example of this, Vodafone claims that sending a terabyte of data across the 5G network uses just seven percent of the energy used to send the same amount of data across the 3G network. 
Hull, Oxford, and Greater London are among the next locations where Vodafone's 3G service will be phased out before the remainder of the UK will follow later this year.
The operator did state that its 2G network will continue operating.
Vodafone launched its 3G mobile data network in 2005 but actually carried out its first 3G voice call in 2001.
However, as of January 2022, its 3G network accounted for under four percent of the total data used on its network.
Vodafone Greece also revealed plans to call time on its 3G services earlier this year, with the operator due to shut its service down in the coming months.
Last month, Danish duo Telia and Telenor announced the switch off of their 3G mobile networks in Denmark, while earlier this year, Greek operator Nova called time on its legacy 3G network. Several other operators around the world have outlined plans to retire 3G networks recently to enhance 4G and 5G services, including the likes of Orange, Spark New Zealand, Telia Estonia, and more.
In the US, Verizon became the last of the big three US carriers to switch off 3G services, when it called time on the technology at the end of 2022.