Vodafone is gearing up for its 3G switch-off in the UK, with the shutdown to start next month.
The operator has confirmed that Devonshire city Plymouth, and the Hampshire town of Basingstoke will be the first areas impacted, as the network becomes one of the earliest UK operators to begin its 3G switch-off.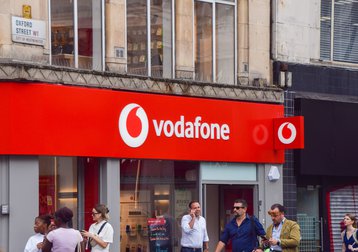 No exact date has been given for the switch-off, but it's understood that Vodafone has contacted customers that will be impacted.
According to the operator's website, its phased 3G shutdown will extend to other towns and cities throughout the year, with the service to be retired by the end of 2023.
As with many other operators that are doing the same around the globe, Vodafone will be reallocating the 3G spectrum into its 4G and 5G networks.
Vodafone launched its 3G mobile data network in 2005, but actually carried out its first 3G voice call in 2001.
As of January 2022, its 3G network accounted for under four percent of the total data used on its network.
Earlier this month, Verizon called time on its 3G service in the US, while last month Orange Slovakia detailed plans to shut down its 3G network this year, and Greenlandic telco Tusass also confirmed it will discontinue its 3G services in 2023.