Orange Slovakia will switch off its 3G network a year ahead of schedule, with the service to be shutdown next year.
The operator had initially earmarked a shutdown date of 2024, but has seen the process accelerate quicker than expected, notes Comms Update.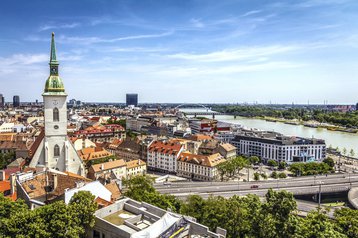 After switching off its 3G network, Orange will turn its attention to developing its 4G and 5G services. The operator plans to double its 5G footprint next year in Slovakia, with 25 percent of the population currently accessing its 5G network, across 140 cities and towns.
Orange will re-farm the 900MHz and 2,100MHz from the 3G network to support its other services, while the telco expects to retire 2G between 2028 and 2030.
Operators switching off their 2G and 3G networks have been a common theme this year, with many telcos either outlining plans to retire these legacy networks.
Just last week, Lithuanian telco Telia Lietvua completed the switch off of its 3G network.
Meanwhile, Telecom Italia shut off its 3G network in October, while other operators in Australia, Belgium, New Zealand, and South Africa have outlined proposed shut-off dates.