Telia Lietuva has completed the switch off of its 3G network in Lithuania.
The telco, a subsidiary of parent Swedish telco Telia Company AB, will re-farm the spectrum into its 4G network.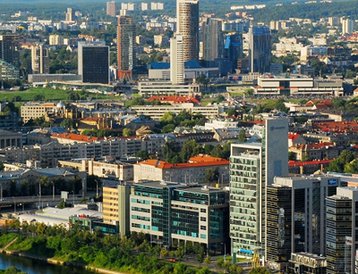 Local publication Verslo Zinios reported that the 3G network in the country has been deactivated, as the operator has also promised to develop IoT applications.
Telia Lietuva reportedly kicked off its 3G shutdown back in March in the eastern part of the country, notably in Utena, Moletai, Ignalina, and Svencionys.
This was then followed by western regions during the summer before turning to the country's major cities, including the capital Vilnius.
Telia only launched 3G services in Lithuania in 2006, with Verslo reporting that Telia's technology manager Andrius Šemeškevičius labeled the service as a "failed technology".
Its 3G service worked between the 900MHz and 2.1GHz radio frequency bands, with the 2.1GHz band being transferred to 4G last year.
Šemeškevičius has claimed that speeds on the operator's 4G service will increase from 600 to 800Mbps following the switching off of 3G.
Operators across the world have been shutting down 3G services this year, with US operator Verizon gearing up to kill off its 3G network by the end of this year.
Meanwhile, Telecom Italia shut off its 3G network in October, while other operators in Australia, Belgium, New Zealand, and South Africa have outlined proposed shut-off dates.
DCD recently did a feature on what the 2G and 3G shutdown mean for 5G - read about it here.