Telia Estonia will begin the shutdown of its 3G network next month.
The operator is following the trend of many operators around the world in switching off its 3G service, to strengthen its 4G and 5G networks.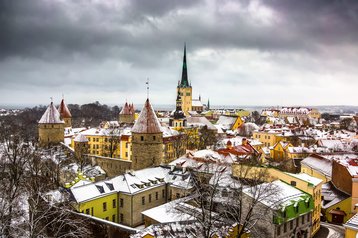 Comms Update reports that Telia will begin its phased 3G switch-off in Laane County on 28 February, followed by Parnu and Rapla by the end of March, then in Harju by the end of April, and in the capital Tallinn by the end of May.
The operator will switch off the service in several other counties, before concluding in Tartu, Valga, Polva, and Voru by the end of November.
Telia's plans to switch off 3G services echo that of Greek operator NOVA, which is on course to switch off 3G by the end of March, while US carrier Verizon called time on its 3G network at the end of last year.
Last month, Orange Slovakia detailed plans to shut down its 3G network this year, while Lithuanian telco Telia Lietvua retired its 3G network, and Greenlandic telco Tusass also confirmed it will discontinue its 3G services in 2023.