Upstack has acquired IT services services firm Stellar Connect and IT & telecom procurement consultants ChaseTek.
The deal takes Upstack's acquisition total for the year to 10, after acquiring a large number of firms in 2021.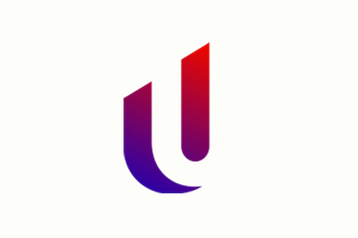 Upstack acquires Stellar Connect
The company announced this month that it acquired Stellar Connect, an independent, full-service provider of IT services based in Thousand Oaks, California. The terms of the transaction were not disclosed.
Stellar Connect, founded in 2014, provides IT and telecom procurement, management, and support primarily to small and mid-market businesses.
Principals and Co-founders Nanette Kische and Mike Eaton will join Upstack as Partners. Additionally, Stellar Connect's operations manager will join the Upstack support team.
"Built on a strong partnership between Nanette and Mike, Stellar Connect is a successful and respected technology services firm with decades of in-depth experience," said Upstack Founder and CEO Christopher Trapp. "Their entrepreneurial spirit and holistic approach to solving complex IT challenges align with ours, and we're excited to welcome the Stellar Connect team to Upstack."
"Upstack has built a talented team coupled with the support to take care of our customers," said Stellar Connect's Eaton. "That's pretty powerful. It allows us to scale in a way that would be difficult on our own and still provide the level of service we're known for. Joining Upstack allows us to do more for our clients, and that's exciting."
Upstack acquires ChaseTek
August also saw Upstack acquire ChaseTek Partners LLC, an independent telecom agency and technology consultancy based in Columbus, Ohio. The terms of the transaction were not disclosed.
ChaseTek, founded in 2004, provides consultative IT and telecom procurement, management, and support to more than 3,000 businesses of all sizes. Upstack said the firm specializes in serving multilocation businesses in retail, health care, financial services, and manufacturing industries.
ChaseTek's President Chris Wolfe and Vice President Michael Marlowe will join Upstack as Partners and Managing Directors, with the company's eight staff joining Upstack's support team.
"ChaseTek has grown into a reputable and respected technology infrastructure advisory firm by filling a void in the market for expert advice paired with managed services," said Upstack CEO Christopher Trapp. "Their model aligns perfectly with our own, and we're excited to welcome Chris, Michael, and team to Upstack."
"While our technology solution set has changed, our core value proposition has remained the same," said ChaseTek President Wolfe. "We ensure that provider promises are kept and that clients realize the value of their technology infrastructure from contract signing onward."
Upstack launched in 2017 with the idea to enable customers to find colocation space through a single source by aggregating and comparing multiple providers' offerings. The company secured $50 million in equity investment from Berkshire Partners last year, followed by $100 million in financing from MidCap Financial and Morgan Stanley Private Credit.
Upstack operates a global database to help customers find available data center space, network capacity, and other services. These latest deals take the company to 10 acquisitions in 2022, following at least seven in 2021.
This year has already seen the company acquire managed services provider Universal, network & communication consulting firms Lunada Partners and DVP Technologies, telecom & IT agencies Texium, Meridian Network Services, United Technology, as well as telecoms consultants RDS solutions and Subsidium Technologies Inc.
In August 2021 Upstack bought tech infrastructure advisory firm CloudAdvise, following the previous acquisitions of DataCenterAndColocation.com, telecom advisory firm LanYap, infrastructure firm Cloudwirx, consultants M2 Enterprise Group, PacTech Partners, and Cloudnexion that same year.
Earlier this year Upstack signed a strategic partnership with Wyoming Hyperscale White Box. The deal also saw James Caulfield, a full-time executive adviser at Upstack, take another role with Wyoming Hyperscale, handling Enterprise Sales and Government Accounts.