Upstack has acquired managed services provider (MSP) & telecoms agency Universal.
The deal takes Upstack's acquisition total for the year to eight, after acquiring a large number of firms in 2021.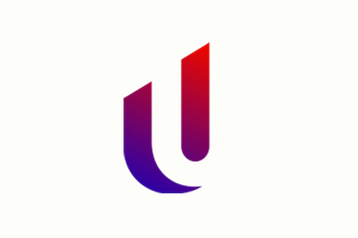 The company has acquired Universal Telecommunications Inc., a full-service telecom agency, and its sister company, Universal Solutions Providers LLC, an IT managed services provider (MSP), collectively known as Universal, the Communications Company. The terms of the transaction were not disclosed.
Founded in 1996 and based in Deerfield Beach, Florida, Universal provides IT, network, and voice solutions. Universal's Managing Member Mervyn Gervis will join Upstack as a Partner with the company's additional leadership team members, Phil Liberty and Judi Mitchell, set to serve in senior roles within the new organization.
"Universal is one of the few organizations to deliver on the promise of telecom and IT convergence for their business clients. What's more, they've been doing so for a decade," said Upstack Founder and CEO Christopher Trapp. "They're true innovators. That, along with their commitment to unparalleled service, make Universal an exciting addition to the Upstack team."
Universal launched Universal Solution Providers in 2012 to deliver managed IT services. USP offers server to desktop management, cyber and network security, cloud IT and data center services.
"Our two entities give us the ability to help a valued client through the highly technical issues of today's environment and provide solutions that fully support carrier to end-user complete communications," said Gervis. "We have many loyal, long-time clients who look to our team as their 'virtual CIO' and value our personalized, dedicated service."
"We are poised for growth, knowing with confidence that our shared value for long-term commitment to clients matches that of the Upstack team."
Upstack launched in 2017 with the idea to enable customers to find colocation space through a single source by aggregating and comparing multiple providers' offerings. The company secured $50 million in equity investment from Berkshire Partners last year, followed by $100 million in financing from MidCap Financial and Morgan Stanley Private Credit.
Upstack operates a global database to help customers find available data center space, network capacity, and other services. These latest deals take the company to eight acquisitions in 2022, following at least seven in 2021.
This year has already seen the company acquire network & communication consulting firms Lunada Partners and DVP Technologies, telecom & IT agencies Texium, Meridian Network Services, United Technology, as well as telecoms consultants RDS solutions and Subsidium Technologies Inc.
In August 2021 Upstack bought tech infrastructure advisory firm CloudAdvise, following the previous acquisitions of DataCenterAndColocation.com, telecom advisory firm LanYap, infrastructure firm Cloudwirx, consultants M2 Enterprise Group, PacTech Partners, and Cloudnexion that same year.
Earlier this month Upstack signed a strategic partnership with Wyoming Hyperscale White Box. It also sees James Caulfield, a full-time executive adviser at Upstack, take another role with Wyoming Hyperscale, handling Enterprise Sales and Government Accounts.