Upstack has acquired technology consulting firm United Technology LLC and telecommunications agency Meridian Network Services.
These two deals take Upstack's acquisition total for the year to seven, after acquiring a large number of firms in 2021. Terms of either deal were not disclosed.
Upstack acquires Meridian Network Services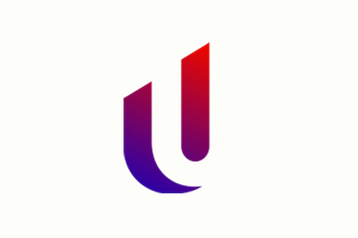 Founded in 2001, California-based Meridian provides services including negotiating, procurement, implementation support, auditing, expense management, and post-sale, continued customer support.
Meridian Network Services founder and President Stacey Dupree will join Upstack as a Partner.
"Stacey Dupree is a seasoned infrastructure professional dedicated to providing full-service solutions to a diverse client base," said Upstack CEO Christopher Trapp. "Her knowledge of the industry – both the players and the technology – as well as her depth of experience, business acumen, and exemplary customer service make Stacey and Meridian great additions to the Upstack team."
"Our service, our skill at negotiating, and our industry knowledge set us apart; we know how to get things done for our clients, whether they are SMBs or enterprise," Dupree said. "Joining Upstack allows me to serve my existing clients better, to grow the business in new ways, and to share best practices with leaders in the field."
Meridian Network Services was reportedly courted by several firms to sell or merge, with Dupree choosing Upstack due to its 'vision and dedication to customer service' alongside the chance to remain part of the company.
"I didn't want to walk away from my customers; I wanted to offer them more in terms of resources and service that I just couldn't build out on my own," said Dupree. "Joining Upstack and having the resources of a skilled back-office and marketing department will bring enormous benefit to Meridian's clients.
And Upstack acquires United Technology
Founded in 2005, New York-based United Technology advises organizations on managed services infrastructure, workplace and workforce transformation, network transformation, security and managed application services. The firm reportedly specializes in complex network deployments for real-time applications.
As part of the investment, United Technology founder and President Trish Van de Bovenkamp will join Upstack as a Partner and Managing Director.
"Trish Van de Bovenkamp has earned the trust of global CIOs and CEOs, helping them understand the strategic merits of digital transformation. She's elevated discussions and deployments — from critical network and computing infrastructure and up the stack to application management," said Upstack CEO Trapp. "Trish's expertise and experience are a valuable addition to Upstack. We're proud to have Trish and United Technology as part of our team."
As with Meridan, United had received other offers prior to joining Upstack.
"It was intriguing to learn that Upstack shares a similar vision to create an elevated experience for its clients, not only in procurement but the entire lifecycle management of complex technology services," said Van de Bovenkamp.
"Remaining active with my clients and having access to Upstack for collaboration, shared wisdom and best practices has been incredible. I'm thrilled to offer clients more in the way of both pre- and post-sale support as well as lifecycle management. It's great to be a part of the Upstack team."
Upstack launched in 2017 with the idea to enable customers to find colocation space through a single source by aggregating and comparing multiple providers' offerings. The company secured $50 million in equity investment from Berkshire Partners last year, followed by $100 million in financing from MidCap Financial and Morgan Stanley Private Credit.
Upstack operates a global database to help customers find available data center space, network capacity, and other services. These latest deals take the company to seven acquisitions in 2022, following at least seven in 2021.
This year has already seen the company acquire network & communication consulting firms Lunada Partners and DVP Technologies, telecom & IT Infrastructure agency Texium, as well as telecoms consultants RDS solutions and Subsidium Technologies Inc.
In August 2021 Upstack bought tech infrastructure advisory firm CloudAdvise, following the previous acquisitions of DataCenterAndColocation.com, telecom advisory firm LanYap, infrastructure firm Cloudwirx, consultants M2 Enterprise Group, PacTech Partners, and Cloudnexion that same year.
Earlier this month Upstack signed a strategic partnership with Wyoming Hyperscale White Box. It also sees James Caulfield, a full-time executive adviser at Upstack, take another role with Wyoming Hyperscale, handling Enterprise Sales and Government Accounts.