Data center marketplace Upstack has bought CloudAdvise, a tech infrastructure advisory firm. It's the latest in a big run of purchases for Upstack, which got backing from Berkshire Partners in April this year.
Upstack operates a global database to help customers find available data center space, network capacity, and other services. The purchase of CloudAdvise will help add to the staff of experts behind the marketplace services.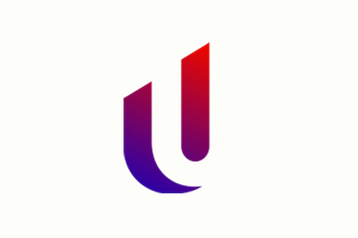 Moving on Upstack
Upstack launched in 2017 with a scheme to find colocation space through a single source, aggregating and comparing multiple providers' offerings. This year, it won a $50 million equity investment from Berkshire partners, believed to be the largest in the IT Agency sector. This has fuelled a buying spree in multiple areas, seeing Upstack acquire expertise in cloud, networking, security, and business continuity, all of which now feature on the company's list of services.
Since April, Upstack has bought DataCenterAndColocation.com, telecom advisory firm LanYap, infrastructure firm Cloudwirx and consultants M2 Enterprise Group, PacTech Partners, and Cloudnexion.
CloudAdvise founder and CEO Greg Moss will join Upstack as a partner with an equity stake, and will advise business customers buying data center, colocation, cloud, network connectivity and other stuff through the Upstack platform.
"We're thrilled to welcome CloudAdvise to the Upstack family," said Upstack CEO Christopher Trapp.
Moss previously helped start Online Retail Partners and In-Store Broadcasting Network, as well as founding retail and fintech companies including TrustCash and eSecurePoints. He's got a data center grounding with five years in partnership development at Internap (INAP). He worked on the small and medium business (SMB) market at INAP and then founded CloudAdvise to help SMBs with procuring data center and cloud infrastructure services. "I noticed that most of my customers and other IT leaders in SMBs were struggling to keep their heads above water with limited staff," Moss said. "They needed to focus on mission-critical priorities and didn't have time to field calls from dozens of vendors to find, source, validate and negotiate for services in a rapidly changing landscape."
Much like Upstack, CloudAdvise hopes to make buying infrastructure easier: Moss describes its job as to "insulate clients from the constant contact from vendor sales teams and eliminate the administrative burdens of the procurement process by researching services and presenting only the solutions that best fit customers' needs."
Moss apparently found soulmates at Upstack: "What I found most intriguing about partnering with Upstack was the opportunity to have an immediate impact on the success of an industry-changing enterprise. I like the challenge of integrating and partnering with like-minded advisors and business leaders to drive a common goal."