Upstack has acquired technology and communications solutions advisor NPG Solutions
The company this week announced it had acquired the New Albany, Ohio-based company, marking its 25th acquisition in the last two years. Terms were not disclosed.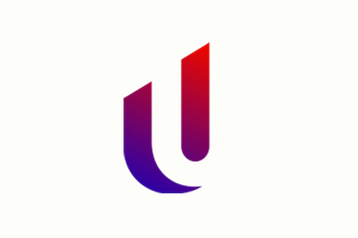 Founded in 2009, NPG Solutions provides network, data center, cloud, and security services to businesses of all sizes and industries, focusing on global companies in manufacturing, health care, and finance.
"NPG was one of the first telecom agencies to realize the benefits of pairing expert advisory services with sourcing and management software," said Upstack Founder and CEO Christopher Trapp. "NPG's vision in developing proprietary tools to scale and improve client services aligns perfectly with Upstack's, making NPG a great fit for our organization. We're excited to welcome Bill and Bob to the Upstack team as our milestone 25th partner investment."
NPG Solutions' owners and managing partners, Bill Fuller and Bob Ray, will join Upstack as Partners.
"When you're successful with a small team, you have to turn up the business to grow, but you also need the right resources," said Ray. "We entertained offers but weren't interested in just selling our commission streams. We wanted to find a better fit for us."
Fuller added: "When we met with Upstack, we immediately clicked with the culture and the people," he said. "It was like we were looking in the mirror. Upstack's message and model resonated with everything we already do and want to do in the future."
Upstack launched in 2017 with the idea to enable customers to find colocation space through a single source by aggregating and comparing multiple providers' offerings. The company secured $50 million in equity investment from Berkshire Partners last year, followed by $100 million in financing from MidCap Financial and Morgan Stanley Private Credit.
Upstack operates a global database to help customers find available data center space, network capacity, and other services. This latest deal takes the company to 11 acquisitions in 2022.
This year has already seen the company acquire managed services provider Universal, network & communication consulting firms Lunada Partners and DVP Technologies, telecom & IT agencies Texium, Meridian Network Services, United Technology, as well as telecoms consultants RDS solutions and Subsidium Technologies Inc. It recently bought both IT services firm Stellar Connect and IT & telecom procurement consultants ChaseTek.
In August 2021 Upstack bought tech infrastructure advisory firm CloudAdvise, following the previous acquisitions of DataCenterAndColocation.com, telecom advisory firm LanYap, infrastructure firm Cloudwirx, consultants M2 Enterprise Group, PacTech Partners, and Cloudnexion that same year.
Earlier this year Upstack signed a strategic partnership with Wyoming Hyperscale White Box. The deal also saw James Caulfield, a full-time executive adviser at Upstack, take another role with Wyoming Hyperscale, handling Enterprise Sales and Government Accounts.