As new boss Elon Musk lays off large portions of Twitter, and repeatedly changes the direction of the company, its infrastructure is coming under strain.
In a wide-ranging report on the acquisition chaos, the New York Times reports that no one was left at the company to maintain its server room in New York. Unattended, it overheated and brought down Wi-Fi in the office.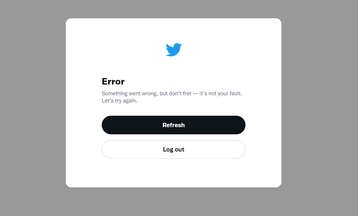 Musk has aggressively cut jobs at Twitter's Redbird team, which manages the social media platform's infrastructure. About 80 percent of its engineering staff were laid off, along with a large number of managers. This has left workers concerned about Twitter's ability to stay online.
Earlier this week, it was revealed that Musk - who saddled the company with around $1 billion in debt interest repayments - was looking to save $1bn in infrastructure costs by cutting back on servers used to handle surges in demand, and by reducing its Google Cloud spend.
Even prior to these cuts, Twitter had a history of outages, this year alone going down in January, March, July, and September.
A second September outage occurred when California's extreme heat wave caused its data center to shut down.