Social media platform Twitter is currently experiencing an outage.
The company's status page does not list any issues, and its main platform of communication is down.
Update: Services have returned, with Twitter saying it is investigating the issue.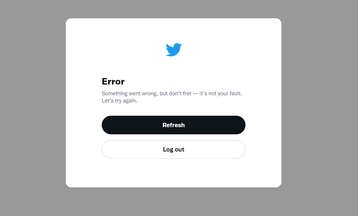 The company shifted almost completely to Amazon Web Services in December 2020, but still operates some of its own infrastructure. Other AWS services do not appear to be affected, suggesting that it is not an AWS issue.
The outage comes as the company sues Elon Musk to complete a $44 billion acquisition. The Tesla and SpaceX boss dramatically announced that he would acquire the shortform social media website earlier this year, forgoing due diligence. But he is currently trying to pull out of the deal- claiming that Twitter undercounts the number of bots it has on its platform - just as his own net worth has fallen.
This story will be updated as we learn more.