Shortform social media network Twitter is experiencing a partial outage in multiple countries.
The application experienced a similar outage yesterday.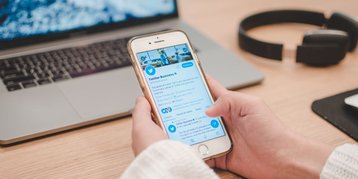 The "incident [is] not related to country-level Internet disruptions or filtering," NetBlocks said, but the Internet outage monitor confirmed DownDetector reports of a widespread outage.
The Twitter platform throws up messages such as "something went wrong, try reloading," but still works for some users.
Twitter, the company, has yet to disclose the cause of either outage.
The company was also hit by a brief outage in late January. "Twitter may not have been working as expected for some of you over the past few hours," Twitter said about Twitter on Twitter. "We've fixed a technical bug that was affecting how Tweets get routed to our backend systems –– things should be back to normal now. Sorry for the interruption!"
Twitter's comment at the time made it appear to be an internal technical issue, rather than with a data center or cloud provider. However, the company shifted almost completely to Amazon Web Services in December 2020.