TikTok has adopted Oracle infrastructure in the US as it looks to dispel fears about US customer data being accessed by the Chinese Government.
In a blog post this week, the Chinese social media firm confirmed that it is using Oracle infrastructure in the US.
"TikTok has long stored US user data in our own data centers in the US and Singapore," the company said in a post over the weekend. "For more than a year, we've been working with Oracle on several measures as part of our commercial relationship to better safeguard our app, systems, and the security of US user data. We've now reached a significant milestone in that work: we've changed the default storage location of US user data."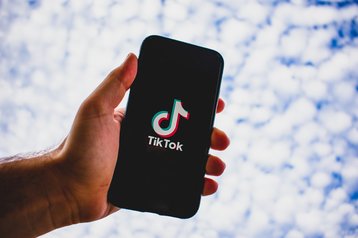 Buzzfeed reports Oracle will be hosting the information in a data center in Texas but is providing more of a Bare Metal offering than traditional Oracle Cloud infrastructure service.
"Today, 100 percent of US user traffic is being routed to Oracle Cloud Infrastructure. We still use our US and Singapore data centers for backup, but as we continue our work we expect to delete US users' private data from our own data centers and fully pivot to Oracle cloud servers located in the US," the company added
TikTok also noted that it is working with Oracle to develop data management protocols that the cloud company will audit and manage. Operational changes will see US-based leadership and teams solely manage US user data for TikTok.
"Together, these changes will enforce additional employee protections, provide more safeguards, and further minimize data transfer outside of the US."
In 2020 then-President Trump signed an order compelling ByteDance to sell its US TikTok operations, with Oracle close to buying the unit. The plan was eventually dropped after President Biden took office.
Reports later surfaced that the social media firm was still aiming to use Oracle Cloud as its preferred cloud provider, stealing a major client from one of its rivals.
In 2019, it is believed the company signed a three-year contract with Google Cloud worth at least $800m. In 2021, it was revealed that TikTok was Google's second-largest customer (behind Apple), with some 470 petabytes stored.
In the US last year, TikTok signed leasing deals totaling more than 90MW, according to North American Data Centers (NADC).
In Europe, TikTok is planning to store and process data in a new facility it is developing at Echelon's data center campus in Clondalkin, Ireland.
A report from Buzzfeed this week claimed US customer data has been accessed by Chinese staff. Citing leaked audio from more than 80 internal TikTok meetings, China-based employees of ByteDance have repeatedly accessed non-public data about US TikTok users. US staff did not have permission or knowledge of how to access the data on their own, according to the tapes.
"Everything is seen in China," said a member of TikTok's Trust and Safety department in a September 2021 meeting. In another September meeting, a director referred to one Beijing-based engineer as a "Master Admin" who "has access to everything."
More in Cloud & Hyperscale