TikTok is in talks with Oracle to store US user data without the social media platform's Chinese parent ByteDance having access to it.
The move is planned to alleviate national security concerns, first raised by Donald Trump. The then-president tried to force the sale of TikTok to Oracle and Walmart, but the deal fell apart when Trump lost re-election.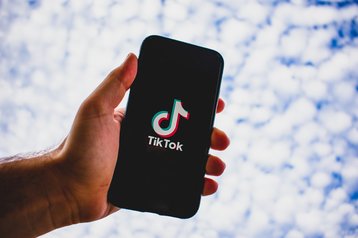 Reuters reports that a deal is near, but that it is not fully clear if it would resolve the issues raised by the Committee on Foreign Investment in the United States (CFIUS).
In 2020, President Donald Trump signed an executive order banning US companies from doing business with TikTok unless its US operations were sold to an American business.
Microsoft attempted to buy the company, but in September Trump approved a deal in principle for Oracle and Walmart to partner with 'TikTok Global,' a new company spun out of ByteDance.
Critics noted that the deal did not actually address many of the security concerns - with ByteDance shareholders retaining a stake - and also pointed to Oracle founder Larry Ellison's generous donations to Trump.
TikTok fought the ban and sale in court, with the Commerce Department declining to enforce the ban in November. With President Biden assuming office in January 2021, the forced sale was shelved indefinitely.
However, security concerns still persist, with TikTok keen to address ongoing investigations into alleged access to US citizens' data.
The company has long maintained that American data is kept in the US and that it does not share that data with Beijing. Other non-Chinese data is stored in Singapore, and it is building a data center in Ireland for European users.
In the US, TikTok is one of the largest users of wholesale data center space.
Back in 2019, it is believed the company signed a three-year contract with Google Cloud worth at least $800m. In 2021, it was revealed that TikTok was Google's second-largest customer (behind Apple), with some 470 petabytes stored.
Should Oracle gain TikTok as a customer, it could eventually mean the end of its data center and Google Cloud contracts.