TikTok's planned €420 million ($473m) data center in Ireland will go live late due to pandemic construction delays.
The social media company had planned to launch the facility early next year, but it is now expected in late 2022, the company confirmed to Business Post Ireland.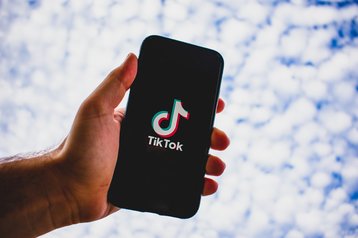 "This investment in Ireland, to the value of approximately €420m, will create hundreds of new jobs and play a key role in further strengthening the safeguarding and protection of TikTok user data, with a state of the art physical and network security defense system planned around this new operation," said TikTok CSO Raymond Cloutier last year.
"This new regional data center will deliver tangible benefits, including enabling faster loading time that will help our TikTok community to enjoy an even better experience. When our data center is operational, European user data will be stored in this new location."
Chinese-based parent company ByteDance has long claimed that users outside China have their data stored in the US and Singapore.
Last year, the Trump Administration tried to force the sale of TikTok, claiming that it was a security risk. Microsoft bid to buy the business, but Trump ultimately sided with Oracle and Walmart.
Following the deal agreement, Trump told supporters that TikTok Global "are going to pay $5bn into a fund for education so we can educate people as to the real history of our country," which was news to TikTok, Oracle, and Walmart.
TikTok fought the sale in court, ultimately outliving the Trump Administration. Selling the company was not a priority of the Biden White House, and it was quietly shelved.
TikTok continues to offer services in the US. It signed a three-year, $800m deal with Google Cloud back in 2019, and is a major wholesale data center customer.
ByteDance was among the biggest US data center leasers of 2020, taking up 134MW, a report by North American Data Center found.