Microsoft is in talks to acquire the US operations of social media platform TikTok.
The plan was briefly upended when President Donald Trump announced that he would block the Chinese-owned platform over the weekend, but Microsoft CEO Satya Nadella said that he had since spoken to the president, and that acquisition talks would continue.
TikTok has more than 800m active monthly users around the world, but has been accused of censoring content unfavorable to the Communist Party of China.
Sell or be banned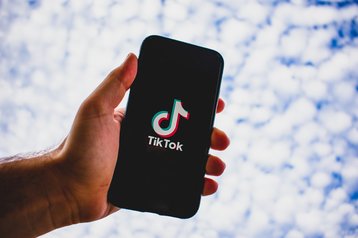 "Microsoft will move quickly to pursue discussions with TikTok's parent company, ByteDance, in a matter of weeks, and in any event completing these discussions no later than September 15, 2020," the company said in a blog post.
The company would also purchase TikTok's services in Canada, Australia, and New Zealand. It is not clear what would happen to the rest of TikTok's services, in Europe and elsewhere, and whether it would remain interoperable with the US version. ByteDance does not operate TikTok in China, instead running the similar Douyin app in the country.
Separately, The Sun reports that ByteDance could be set to relocate its headquarters from Beijing to London, UK. This could be announced this week, before any agreement with Microsoft is reached.
ByteDance does not want to sell its US operations. The company expanded in the US, adding nearly a thousand staff, and appointing Disney exec Kevin Mayer as TikTok's CEO, in an attempt to improve relations.
But such efforts have so far not succeeded. With the US government's Committee on Foreign Investment in the United States opening a review into the company last year. "Even though we've repeatedly stressed that we're a privately-run business, and despite our willingness to adopt even more technical solutions to allay their concerns, CFIUS still believes ByteDance has to sell the TikTok US operation. We do not agree with this decision," ByteDance CEO Zhang Yiming said in an internal memo seen by Bloomberg.
"We've always firmly protected the security of users' data, the platform's independence, and transparency."
The app, which was banned in India earlier this year, has faced increasing US hostility. On July 7, US Secretary of State Mike Pompeo floated the possibility of banning the app, and on Friday 28 President Trump said he would sign an order to ban it in the US over national security concerns about user data.
It is not clear if Trump would actually have the power and legal authority to ban the app via executive order, which he promised to do over the weekend.
Frantic calls to the White House by ByteDance and Microsoft forestalled such an order, with Trump giving consent to Microsoft's attempted acquisition. "Microsoft looks forward to continuing dialogue with the United States Government, including with the President," the company said.
"Among other measures, Microsoft would ensure that all private data of TikTok's American users is transferred to and remains in the United States. To the extent that any such data is currently stored or backed-up outside the United States, Microsoft would ensure that this data is deleted from servers outside the country after it is transferred."
ByteDance previously said that all TikTok US user data is stored in the country, "with backup redundancy in Singapore," and that its data centers are located entirely outside of China, with none of the data subject to Chinese law.
Should Microsoft acquire the company's regional operations, it would likely seek to slowly move the platform over to its Azure cloud service. When Microsoft acquired social media platform LinkedIn in 2016, it kept operations separate, before announcing plans to shift to Azure in 2019 - an effort it said would take years.
While there may be more urgency with transferring TikTok's overseas data (if there is any) than with LinkedIn, the video-sharing app already has a significant US footprint. Back in 2019, it is believed the company signed a three-year contract with Google Cloud worth at least $800m. TikTok also leases large wholesale deployments at data center companies, including Digital Realty.
Last year, it is thought that ByteDance signed a 9MW lease in Ashburn, Virginia, at a Digital Realty facility.
During Digital Realty's most recent earning's call, company CEO Bill Stein was asked about the business risk of hosting certain Chinese social media applications and websites that the US has been threatening to shut down.
"We want to welcome all the right customers into our fold," Stein said. "And I think we do the right things in evaluating the right risk, but I think the diversity is what insulates us or protects us [from] exogenous shots."