Telehouse has launched its first Thai data center in Bangkok.
The KDDI-owned company recently held an opening ceremony for the new facility located at Rama 9 in Bangkok.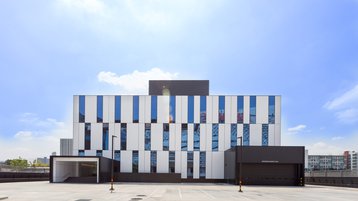 First announced in January 2022, the 9,000 sqm (97,000 sq ft) facility offers 9.5MVA of capacity. The company said it had invested $74 million in the project.
Ken Miyashita, Managing Director of Telehouse Thailand, said: "We are very excited to announce and celebrate our official opening in Bangkok. With our location in the heart of the city, Telehouse Thailand will provide secure and reliable data center services to act as a connectivity hub in Southeast Asia. We are ready to elevate data center standards and contribute to the digital society in the country and region."
Established in 1988 and owned by Japanese telco KDDI, Telehouse has operations in 15 cities globally, including in the US, UK, France, Germany, China, Singapore, Vietnam, and Japan.
The likes of SuperNap Thailand, Bridge DC, Etix Everywhere, STT GDC, and NTT currently operate facilities in and around Bangkok, while companies including Singtel are developing new projects.
Cloud providers including Alibaba, Tencent, and AWS have or are developing a presence in the capital.
More in Construction & Site Selection