Telehouse has announced plans for a new data center in Bangkok, Thailand.
Telehouse Bangkok will be the company's third location in Southeast Asia and is due to launch in early 2023. The 9,000 sqm (97,000 sq ft) facility will offer 9.5MW of capacity.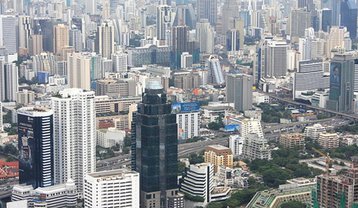 Situated in the Rama 9 business district, close to the Stock Exchange of Thailand (SET), the new data center will offer four diverse routes for fiber access and provide a redundant power supply via two substations.
"Telehouse Bangkok will be the first data center of its kind in Bangkok and will come at a time when we expect the data center market in the country to see robust growth owing to the boom in the digital economy," said Kenichi Miyashita, managing director, Telehouse Thailand. "Telehouse Bangkok aims to provide the best environment for all the Internet-related customers, such as cloud service providers, content providers, telecoms and ISPs, to connect with one another with minimal latency."
Established in 1988 and owned by Japanese telco KDDI, Telehouse has operations in 15 cities globally, including in the US, UK, France, Germany, China, Singapore, Vietnam, and Japan.
In November, True IDC broke ground on a new expansion at its Bangkok campus. In September STT GDC opened the first phase of its 30MW Bangkok facility. SuperNAP International also operates a hyperscale facility in the capital city.
More in Construction & Site Selection