ST Telemedia Global Data Centres (STT GDC) is considering an initial public offering that could value the company at more than $5 billion.
Bloomberg reports the Temasek Holdings-backed company is exploring a potential IPO that could raise more than $1 billion, according to people with knowledge of the matter.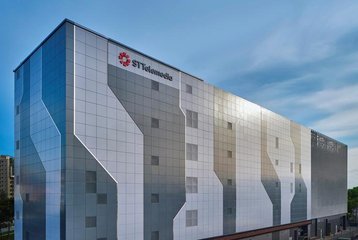 The Singapore-based data center operator has reportedly held discussions with potential advisers on an offering that could value the firm at more than $5 billion and is considering Singapore and the US among possible listing venues.
A share sale could take place as soon as the end of this year if the company decides to go ahead with the listing.
"As with many businesses of our size and scale, we are constantly exploring all options to optimize our capital structure, from attracting strategic and financial investors, bond offerings and to an IPO," a representative for STT GDC said in response to a Bloomberg News query. "We will continue to concentrate on scaling our business and introducing new industry-leading sustainability technologies and will update in due course on our future capital plans."
The company is one of the major data center operators in the world, with a portfolio of more than 170 data centers in nine countries - Singapore, the United Kingdom (through Virtus), India, China (through GDS), Thailand, South Korea, Indonesia, Japan, and the Philippines.
Singaporean state-owned sovereign wealth fund Temasek fully owns Singapore Technologies Telemedia, the parent of STT GDC.
This week Macquarie Asset Management closed on acquiring a 40 percent stake in STT GDC's European unit Virtus Data Centres.
Last year STT GDC invested in KarmanEdge, a new data center joint venture from Filipino telco Globe Telecom, alongside local conglomerate Ayala Corp.
STT GDC also owns a significant minority stake in Chinese data center operator GDS, which went public in 2016.