ST Telemedia Global Data Centres (STT GDC) has announced its plans for a new data center site in the Gasan-dong area of Seoul, South Korea.
The Temasek Holdings-backed company's second data center in South Korea will cover 31,205 sqm (335,900 sq ft) of floor area, and deliver 30MW of IT power. STT GDC will lease the shell and core building, and complete the DC fit-outs. It expects to be operating the data center from H1 2025.
The new build is being financially backed by a 'global institutional investor', and Samsung SRA Asset Management, the real estate investment arm of Samsung Group.
The company noted the new facility, located in Gasan-dong, Geumcheon-gu, Seoul, will be close to Mokdong with access to nearby substations, telecommunications, and subway stations including Gasan Digital Complex and Doksan.
Nicolas Toh, CEO of Northeast Asia STT GDC said in a press release that they expect this location to 'open doors' for other opportunities for digital infrastructure, cloud-based services, and innovations.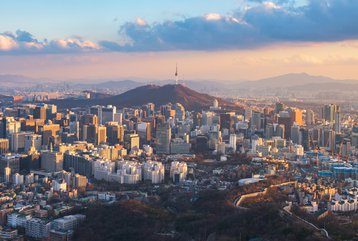 Bruno Lopez, president and group CEO of ST Telemedia Global Data Centres said of the new investment: "The establishment of our second data center site in South Korea bears testament to our strong efforts in supporting the country's digital transformation and we are delighted for this next chapter of our growth.
"This expansion in Seoul is a natural next step for us in offering critical digital infrastructure services to meet the growing customer demand for complex design and scale requirements."
South Korea's public cloud market is set for continued growth, with the Boston Consulting Group predicting it will double in size from $1.5billion in 2018 to $3.1billion in 2023.
STT GDC is not the only company to show interest in the country. Last month it was announced that Colt Technology Services had established a point of presence in four-carrier neutral data centers in the Seoul Metropolitan area.