Investment firm Stonepeak has upsized its investment in data center firm CoreSite by more than half a billion dollars.
CoreSite was acquired by American Tower Corporation last year in a $10 billion deal. Stonepeak subsequently invested $2.5 billion into the data center firm over the summer.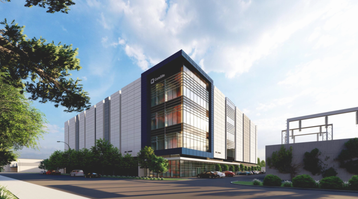 This week Stonepeak announced that, on behalf of certain affiliated investment vehicles, invested an additional $570 million, taking its total stake in the company to around 36 percent.
The upsize transaction was completed on October 20, 2022 and comprises both common equity and mandatorily convertible preferred equity, on the same terms and valuation as the initial investment.
American Tower, a company traditionally focused on owning cell towers, acquired CoreSite for $10.1 billion in November 2021. The company added three previously-acquired data centers in Georgia and Florida into CoreSite's portfolio in June. The company operates 28 facilities in 11 US markets after recently acquiring a former healthcare data center in Florida earlier this year.
Stonepeak already owns Cologix in the US and Digital Edge in Asia. The investment firm acquired a majority stake in Cologix in March 2017 and founded Digital Edge in August 2020.
Prior to acquiring CoreSite, American Tower originally entered the data center colocation business in 2019 after acquiring Colo Atl and renaming its presence at the 55 Marietta Street carrier hotel in downtown Atlanta, Georgia, to Metro Data Center. It then expanded at 55 Marietta and acquired Cyber Wurx, taking its space in the facility in May 2021.
Last year the company also acquired colo provider DataSite, taking over another two data centers in Atlanta and Orlando, Florida, totaling more than 200,000 sq ft (18,580 sqm).
The company also operates a number of small Edge colocation sites in Pittsburgh, Pennsylvania; Jacksonville, Florida; Atlanta, Georgia; Austin, Texas; and Denver and Boulder, Colorado.
J.P. Morgan is serving as lead financial advisor to American Tower, which is also being advised by CDX Advisors. Cleary Gottlieb Steen & Hamilton LLP is serving as principal legal advisor to American Tower, which is also being advised by Sullivan & Worcester LLP with respect to certain REIT and tax matters. MUFG Bank, Ltd. is serving as sole financial advisor to Stonepeak. Sidley Austin LLP is serving as principal legal advisor to Stonepeak.